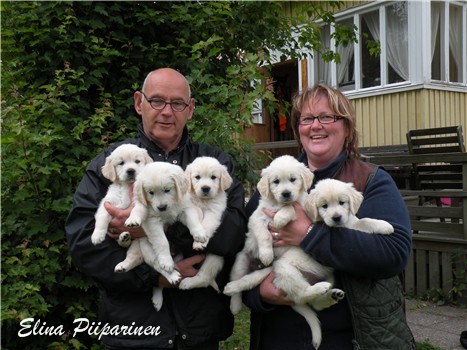 We are living in Finland, in a small west coast town called Pietarsaari.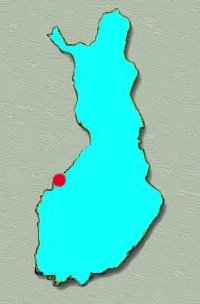 Our Golden Retrievers live - and puppies will grow - indoors with us.
In our childhood homes we always had dogs. We bought our first Golden in summer 1980. At that time there were only a few Goldens in our region.
When our first Golden, Meliman Eldjina, became obedience champion 1982, we really got interested by all possible ways in that many-sided breed. We passed the FKC's base course for breeders and signed the breeder commitment in 1982. Our first litter was born in 1984. Since then our interest in all kinds of dog activities as well as in official and association tasks has increased.
Our main goal from the beginning has been to develop the breed and preserve its many-sided qualities and strive to good tempered and more healthy Goldens.
The breeder's everyday is "Blood, Sweat and Tears" but also a lot of happiness, satisfaction and good, pleasent contacts with like-minded.
WELCOME TO VISIT US!
Carina & Jari