The main objective of the Raphael programme and its ININ (Innovative Iron Network: "Iron and Man History and Future") project is to restore the network of historic ironworks between Finland and Western Europe and also to revive contacts with the old ironworks and mining districts of Russia. Historically the ironworks were centres of innovations, new thinking and modern technology in Europe, and they can again have this role in the future.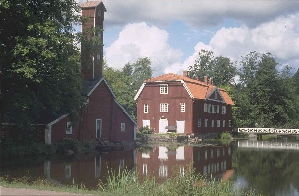 The problems arising from structural change within industry have forced individual ironworks and other traditional industrial communities in all parts of Europe to seek and develop new types of models for their lives and the further developmentof their dwelling environments. The often significant architectural and historic value of old industrial facilities and ironworks sites has been recognised more explicitly. The restoration of industrial sites and the quest for new patterns of use for abandoned buildings and areas is an extensive area of activity throughout Europe and North America.

The Industrial Heritage Association, the Finnish chapter of the TICCIH (The Industrial Committee For the Conservation of Industrial Heritage) applied to the EU for funding for the ININ project. This association collaborates closely with Finland's National Board of Antiquities, which recommended the project to the EU authorities. The Finnish Ministry of Education, Regional Councils of Uusimaa, Itä-Uusimaa, Central Ostrobothnia, Satakunta, Savo and local communes of Finland have sponsored Iron and Man Project.